London Recorders Day 2021
Date:

Saturday, 30 October 2021

Cost:

£5 – £10

Event Category:

Event Website:

Venue Phone:

020 7942 5000

Venue Website:
Organiser:
Phone:

01743 852100

Email: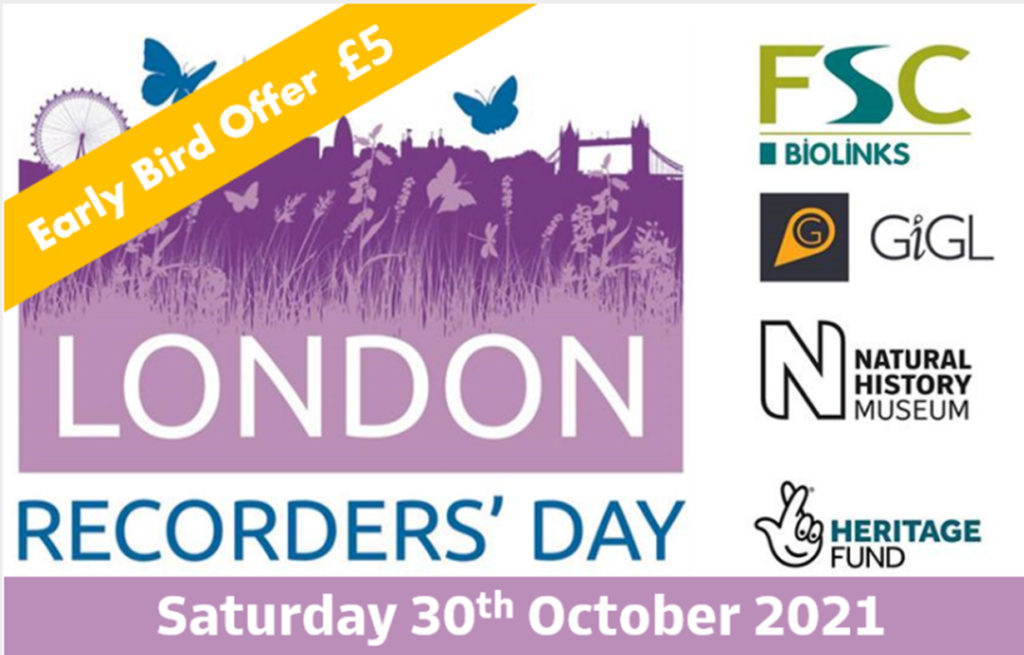 After an unscheduled break in 2020 we can now confirm that this year the much anticipated annual London Recorders Day has returned in full force!
London Recorders Day is a collaborative effort of the Greenspace Information for Greater London (GiGL), the FSC BioLinks Project and the London Natural History Museum. This event brings together the wildlife recorders across London to discuss exciting projects and initiatives through some incredible speakers, engaging topics and some interactive sessions. This years event we will be celebrating "The Uses of Data" with a variety of speakers across a range of subjects relating to creating, sharing and using biological records in a practical way.
Through the use of the Natural History Museums facilities, we can now offer virtual seats, meaning everyone can attend, regardless of their location or situation, and with the aid of our dedicated virtual teams, all attendees will have the opportunity to take part in Q & A sessions with the speakers.
We hope to deliver a live in-person event at the Natural History Museum (London) while simultaneously hosting a virtual event. In the event of changes to the government guidance regarding social distancing and hosting public events, it may be necessary to convert this event into a fully online event. In the event of London Recorders' Day 2021 becoming a virtual, rather than a hybrid event, all in-person attendees will be provided with a virtual attendance ticket.
Other
Requirements

Booking required

Additional Info

See the event website.

Meet

London Natural History Museum

Contact