Learn to Love Dragonflies and Damselflies
Date:

Friday, 29 April 2022

Cost:

£10

Event Category:

Event Website:

Location:

Morden Hall Park

Morden Hall Road, Morden




London

,

SM4 5JD

United Kingdom

Venue Phone:

02085456850

Venue Website:
Organiser:
Phone:

01743 852100

Email: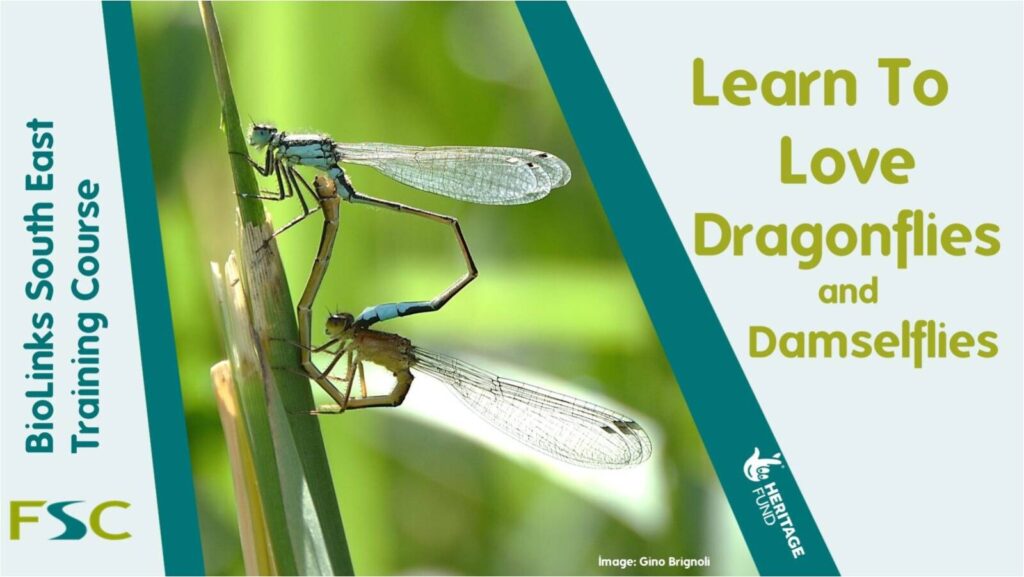 If you're interested in finding out more about dragonflies and damselflies but don't feel ready for a beginner's ID workshop, then this is the course for you. Learn To Love Dragonflies and Damselflies is a very gentle introduction to one of our planet's most spectacular insect groups, introducing aspects of their biology, ecology and behaviour.
Led by one of our dragonflies tutors this course combines classroom and outside learning opportunities to give individuals the opportunity to learn and understand more about the lifecycle and ecological roles of dragonflies and damselflies.
Certificate upon course completion.
Please note that this course is NOT a species identification course.
This course is aimed at adults only and course attendees must be at least 18 years old in order to attend.
What will be covered during this course?
Understanding where dragonflies and damselflies are placed in the animal kingdom
Introduction to dragonflies and damselflies and understanding the differences between them
A detailed description of the lifecycle of dragonflies and damselflies underlining their ecological roles as both predators and prey
An overview of the species diversity of dragonflies and damselflies in the UK
How to go about finding dragonflies and damselflies in different habitats.
Weather permitting, close up observation of individuals in the field.
NB. For those who wish, the tutor will have the latest 'Field Guide to the damselflies and dragonflies of Britain and Ireland' by D. Smallshire & A. Swash available for purchase at £17.95 (NB. correct cash/cheque only please).
See the 'Example Timetable', 'What's Included' and 'Before You Attend' sections below for more information about this course.
Course Fees
Regular Price: £75   For professionals and residents outside of the UK.  Select 'Attendee: In Person' Sold Out
Subsidised Price: £10   Subsidised by the FSC BioLinks project for non-professionals eg. volunteers, biological recorders, wildlife gardeners, amateur naturalists and students.Available to UK residents only.  Select 'Attendee Subsidised: In Person'
Tutor: Steve Brooks
Dragonflies first grabbed Steve Brooks' attention at an early age when the larvae he had netted in a local pond ate everything else in the jar. Since then he has been fortunate to study them at the University of Newcastle upon Tyne and during a 38-year career at the Natural History Museum (London). He has since retired but continues to take an active interest in dragonflies, sits on the Conservation Committee of the British Dragonfly Society and is a Scientific Associate at the Natural History Museum. Steve has studied the taxonomy and ecology of dragonflies in Europe, Africa and South America and published widely on the group, including A Field Guide to the Dragonflies and Damselflies of Great Britain and Ireland (with Steve Cham and Richard Lewington) and (with Philip Corbet) Dragonflies in the New Naturalist series.
Other
Requirements

Booking essential.

Contact