Knapp and Papermill Field Recorder Day: Freshwater Invertebrates
Date:

Wednesday, 1 June 2022

Cost:

Free

Event Category:

Event Website:

Venue Phone:

01905 754919
Organiser:
Phone:

01743 852100

Email: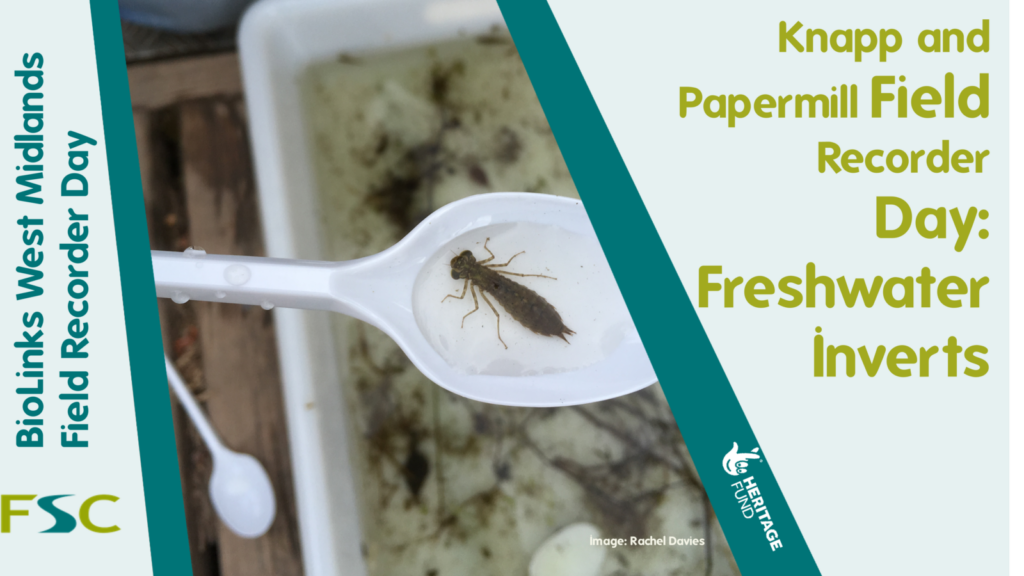 Join like-minded people with an interest in field recording for a day of identifying and surveying in an informal environment. Naturalists of all levels (from beginner to expert) will be able to share their knowledge with peers and help each other improve knowledge and build confidence in biological recording.
Join us at the Knapp and Papermill in Worcestershire for a day of sampling freshwater invertebrates. We will be carrying out kick sampling at several locations to collect specimens, some of which will be identifieid in the field. We will also be preserving some specimens on the day for identification at subsequent Volunteer ID Days. This event will help us create valuable records for the Knapp and Papermill.
Kick sampling is a standard method used for sampling river invertebrates. It involves disturbing the material on the bed of a river or stream and collecting invertebrates dislodged in the process. A standard kick sample is 3 minutes in duration, with an additional 1 minute of stone-washing. As different invertebrates will be found in different habitats, it is important to sample all habitat types during a sample, for example shallow edges, marginal vegetation, fast-moving riffles. Once a sample has been collected it requires hand sorting to remove any invertebrate specimens for collection and identification.
All records collected will be added to iRecord in order to share our findings with the Worcestershire Wildlife Trust site managers, Local Environmental Record Centre and relevant national recording schemes and societies.
Other
Requirements

Booking required.

Contact