Identifying Freshwater Invertebrates with Microscopes
Date:

Tuesday, 22 February 2022

Cost:

£10

Event Category:

Event Website:

Location:

Bishops Wood Centre

Crossway Green




Stourport-on-Severn

,

Worcestershire

DY13 9SE

United Kingdom

Venue Phone:

01299 250513
Organiser:
Phone:

01743 852100

Email: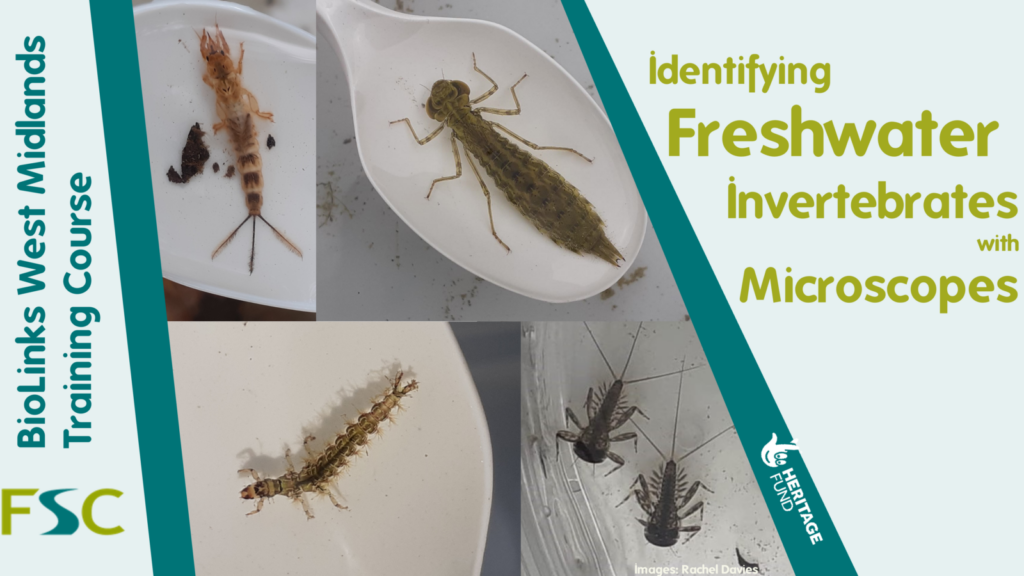 Freshwater invertebrates inhabit ponds, lakes, streams and rivers. In the UK alone there are an estimated 3,800 invertebrate species that spend at least part of their lifecyle in freshwater. They play an important role in maintaining clean water as they are able to break down organic matter, and they act as an important food source for fish, birds and mammals. Despite both their importance and diversity, many people have a superficial understanding of the morphological features that define different freshwater invertebrate groups.
This course is designed to be a gentle introduction to freshwater invertebrate identification for those that have had limited or no experience of viewing them under a microscope. We will use microscopes and identification keys to look at what makes a mayfly a mayfly, and how to tell apart the larvae of beetles and flies. Our invertebrate tutor will guide you through a combination of classroom and lab sessions to build up your knowledge, skills and confidence. No microscope or invertebrate identification experience is necessary – this course is designed for absolute beginners!
This course previously titled Looking at Terrestrial Invertebrates with Microscopes.
What will be covered during this course?
An overview of the major groups of freshwater invertebrates in the UK.
An introduction to using and understanding identification keys.
A beginners guide to setting up and using microscopes to view freshwater invertebrates.
Practical experience of using the FSC AIDGAP 'Key to the major groups of British freshwater invertebrates' to identify invertebrates to order level using external morphological features.
See the 'Example Timetable', 'What's Included' and 'Before You Attend' sections below for more information about this course.
Other
Requirements

Booking required

Contact