Dragonfly Larvae and Exuviae ID with Microscopes
Date:

Wednesday, 6 April 2022

Cost:

£10

Event Category:

Event Website:

Venue Phone:

01743 852040

Venue Website:
Organiser:
Phone:

01743 852100

Email: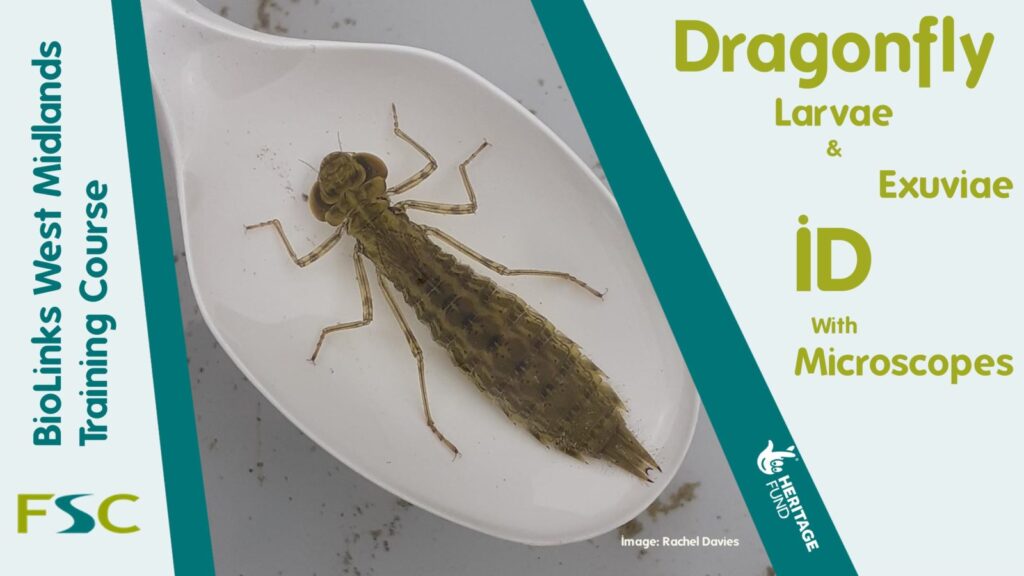 There are around 50 species of dragonfly and damselfly found in the UK. Dragonflies and damselflies are a popular group among entomologists and are often considered one of the entry-level groups for new recorders, largely due to the fantastic identification resources available for all life stages. Many recorders start by recording adults, but if you are thinking of delving into the identification of dragonfly and damselfly larvae or exuviae in the UK this is the ideal course.
Aimed at beginners the course commences with an introduction to dragonfly larvae and the part they play in the dragonfly lifecycle. Participants will then be introduced to the morphological features used to identify specimens and an indoor practical workshop then focuses on the identification of exuviae. Using the 'Field Guide to the Larvae and Exuviae of British Dragonflies- Steve Cham', you'll examine and identify a wide variety of different species, including both common species and rarer ones that can be trickier to find.
After lunch we will focus on larvae, dipping in the field centre pond and (if not too cold!) hopefully finding some specimens enabling us to practice some hands-on identification. The afternoon will be completed by returning to the classroom to discuss the importance of building your own reference collection in enabling you to make and submit accurate biological records.
Through a combination of taught classroom content and lab-based and outdoor practical sessions, learners will gain confidence in using the identification key and preserved specimens to identify dragonfly and damselfly larvae and exuviae to species level.
Other
Requirements

Booking required.

Contact