Creating and Using an Insect Collection
Date:

Thursday, 20 January 2022

Cost:

£10

Event Category:

Event Website:

Venue Phone:

01743 852100

Venue Website:
Organiser:
Phone:

01743 852100

Email: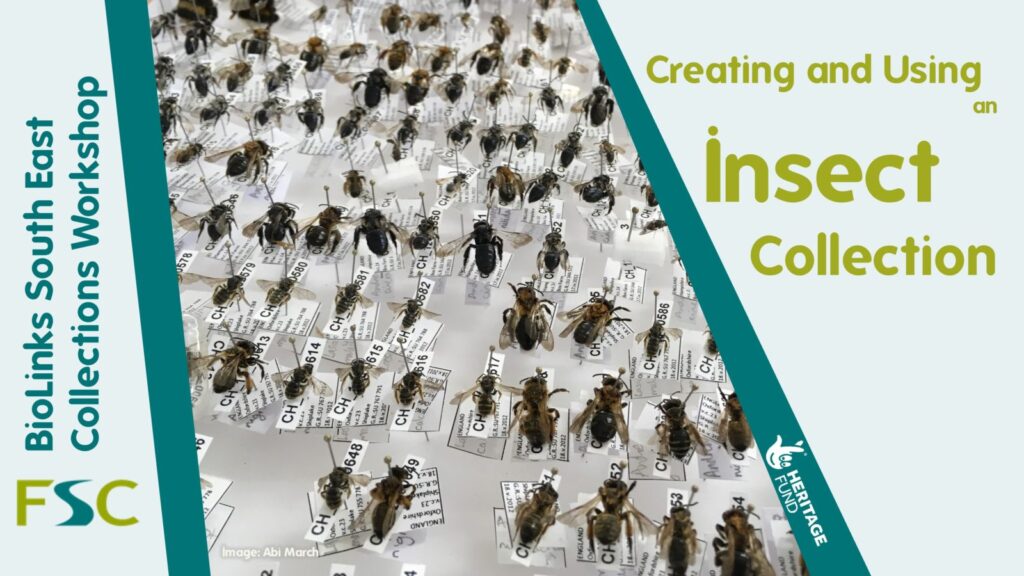 Many museums house vast invertebrate collections which are used to help reliably identify both existing and new to science species and are an invaluable tool for taxonomic research.
However, insect collections are not restricted to museums, and many biological recorders both collect and store reference specimens to help compare morphological features, come to reliable identifications and aid in the mapping of species distributions. A personal reference collection can be a fantastic resource for insect recorders over many taxonomic groups. Despite needing to kill and preserve many species in order to identify them, well-curated insect collections still remain a misunderstood taboo for much of the general public and even some of the natural history community.
This collections workshop provides an introduction to techniques and practices on insect specimen preservation, labelling, storage and use over a range of insect groups.
This collections workshop will focus on developing entomology collection skills and is NOT an identification course.
Check out our FSC BioLinks blog 'Why, sometimes, we need to collect invertebrates and our code of conduct for doing so' by Holly Dillon for a discussion on why invertebrate collections are a necessity.
What will be covered during this course?
Why insect collections are important
An overview of the equipment needed to create insect collections
Practical experience pinning, carding and staging insect specimens
No microscope experience is necessary – our tutors will set up and show you how to use a microscope.
See the 'Example Timetable', 'What's Included' and 'Before You Attend' sections below for more information about this course.
Other
Requirements

Booking required.

Contact