Bushy Park Open Lab Day
Date:

Wednesday, 12 June 2019

Cost:

Free

Event Category:

Event Website:

Venue Phone:

01743 852100

Venue Website:
Organiser:
Phone:

01743 852100

Email: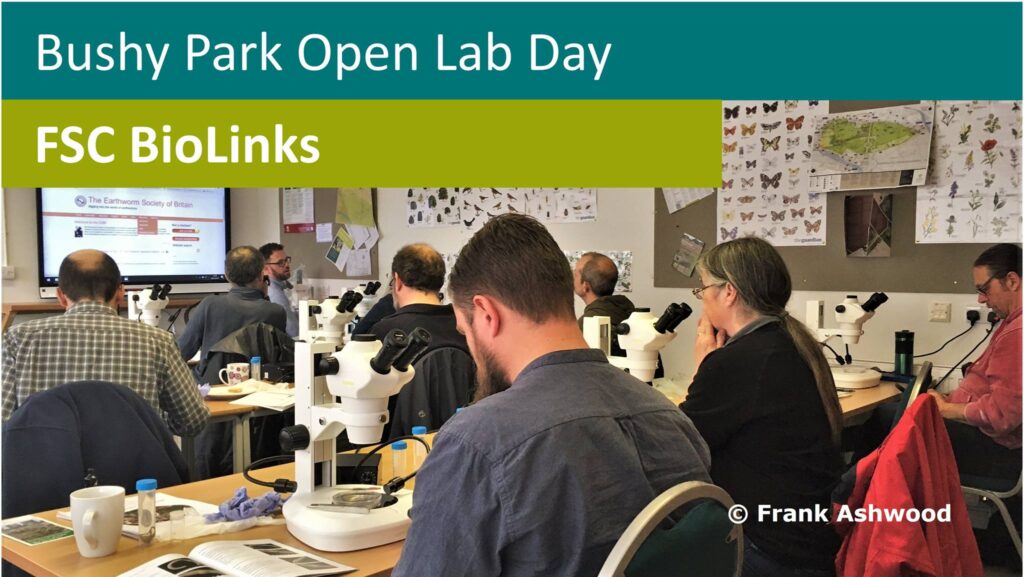 Identifying and recording invertebrates often involves the use of both a microscope and identification books and keys, which can sometimes be a barrier to recorders. To complement the training courses that the FSC BioLinks project runs, we are also providing the opportunity for local invertebrate recorders to use our lab facilities and resources at three of our training hubs.
These informal 'Open Lab Days' are for local invertebrate recorders of any level of experience to come together and work on their invertebrate ID skills, and/or catalogue and maintain their invertebrate collections. These days are designed to be fun and sociable, with a chance to meet and work alongside other local naturalists. A FSC BioLinks project staff member will be on-hand to provide support and guidance. londmid
FSC London: Bushy Park (London) – The Adult Biodiversity Training Room at Bushy Park is equipped with 10 dissecting microscopes and 1 compound microscope, as well as a growing invertebrate identification literature library. In addition, there is also access to specimen pins, plastazote and other lab consumables and equipment. FSC BioLinks Manager Keiron Brown will be working in the lab between 10am and 3pm and you are welcome to join him for the full day, or drop in for part of the day.
Other
Requirements

We ask that anyone intending to come emails Keiron at to let him know they will be coming).

Additional Info

Attendees have access to tea and coffee making facilities but need to bring their own lunch and any other refreshments they require.