Bishops Wood BioBlitz
Date:

Sunday, 12 June 2022

Cost:

Free

Event Category:

Event Website:

Location:

Bishops Wood Centre

Crossway Green




Stourport-on-Severn

,

Worcestershire

DY13 9SE

United Kingdom

Venue Phone:

01299 250513
Organiser:
Phone:

01743 852100

Email: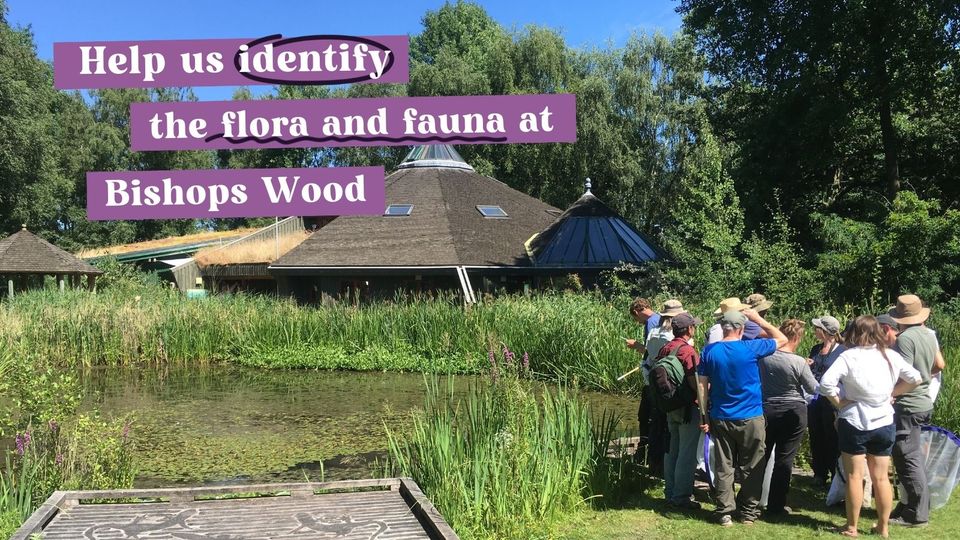 On Sunday, the 12th of June 2022, BioLinks will be hosting a BioBlitz at Bishops Wood in Worcestershire, to try and identify as many species of flora and fauna as possible. This is an adult-only event with catering provided — all for free!
So, whether you are interested in plants, mammals, invertebrates, birds, or all of the above – we need your help! This is an event for adults to meet like-minded people and practice wildlife identification skills.
We will be creating what we hope to be a very long species list for the centre and submitting these as biological records. We will have experts on hand to help and a selection of surveying equipment that can be used. Here are some of the groups we will be looking out for on the day.
Terrestrial and Soil Invertebrates – There are thousands of invertebrates in the UK, so it will be all hands on deck to identify as many as possible. There will be opportunities to use sweep nets, butterfly nets, soil sieves, leaf litter sieves, pooters, and hand lenses.
Freshwater Invertebrates – use our equipment to explore what lives below the surface of the ponds on site. They are a hub for dragonfly and damselfly larvae, so it would be great to identify which species. It is also the perfect time of year to see them in flight and resting on vegetation, so bring your camera for great photo opportunities! We will also be interested in identifying the other types of aquatic species, from fly larvae to diving beetles.
Mammals – Although the mammals on-site may be elusive, it may be possible to identify the species from their tracks or droppings. There may be a range of small mammals, plus larger woodland dwelling species such as badgers and deer.
Plants – June presents a delightful mix of botanical species, with many in flower. We will have some identification guides on hand to help identify the trees, wildflowers, and grasses on site.
Birds – The birds have been busy feeding up their young through spring, and in June, these juvenile fledglings will start to leave the nests. We will be listening and looking for as many species as possible, so bring some binoculars and keep your eyes peeled for some fluffy fledglings!
And everything else! Every record counts, so whatever you would like to come along and identify, we would be more than grateful.
Other
Requirements

This event is free to attend; however, booking is essential as we will be providing lunch and refreshments. Open 10:00 – 15:00. Adults only. To book your place, or for any questions, please email

Contact