Dragonfly Hotspot Launch WWT London Wetland Centre
Date:

Sunday, 9 July 2023

Event Category: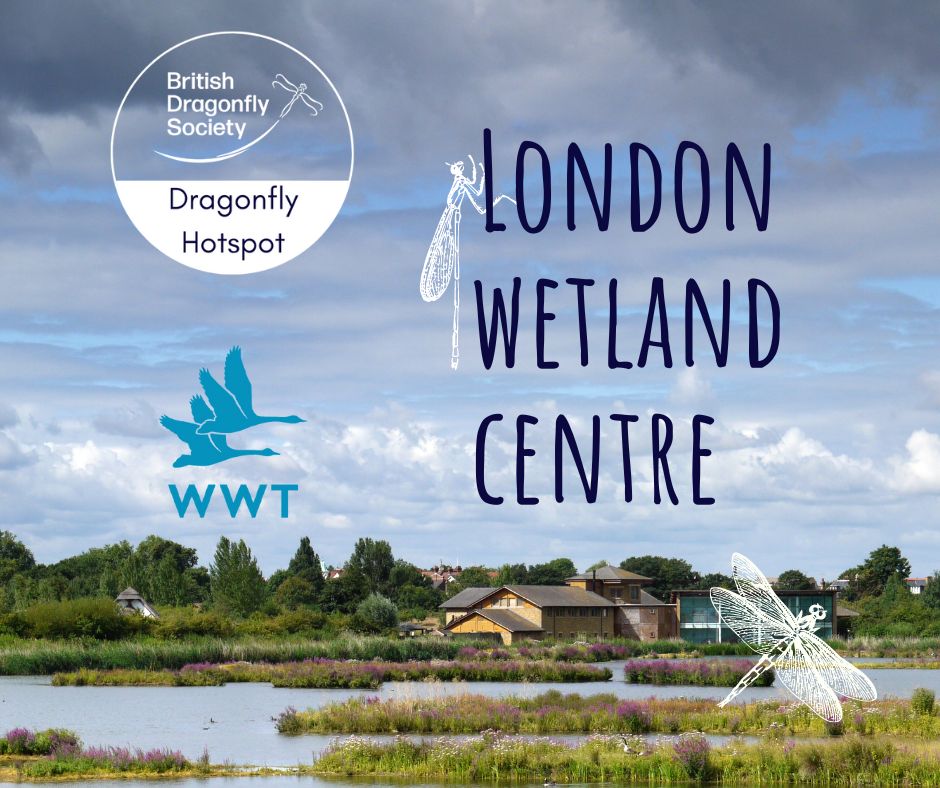 In partnership with WWT we will be launching a new Dragonfly Hotspot at WWT London Wetland Centre.
This nature reserve and its incredible mosaic of wetland habitat is also home to a rich diversity of insect life, with 26 species of dragonfly and damselfly!
Species include:
Hairy Dragonfly, Brachytron pratense
Small Red-eyed Damselfly, Erythromma viridulum
Willow Emerald Damselfly, Chalcolestes viridis.
Norfolk Hawker, Anaciaeschna isosceles
Scarce Chaser, Libellula fulva
Interpretation boards, will be installed with educational resources, about the amazing life of the Dragonflies at London Wetland Centre.
Join us for the Dragonfly Hotspot launch on Sunday 9th July and learn all about these amazing insects from the British Dragonfly Society. We are also lucky to have dragonfly expert Dave Smallshire joining us on the day and running two guided walks:
Times: 11.30 Unveiling our new dragonfly information board, followed by a guided walk with Dave Smallshire.
14:30 Guided walk with Dave Smallshire.
Location: Wildside (West Route)
Price: FREE, included with admission to the centre. No need to book in advance
Please be aware that normal admission charges apply – if you are NOT a WWT member you will need to purchase an entrance ticket to the centre.