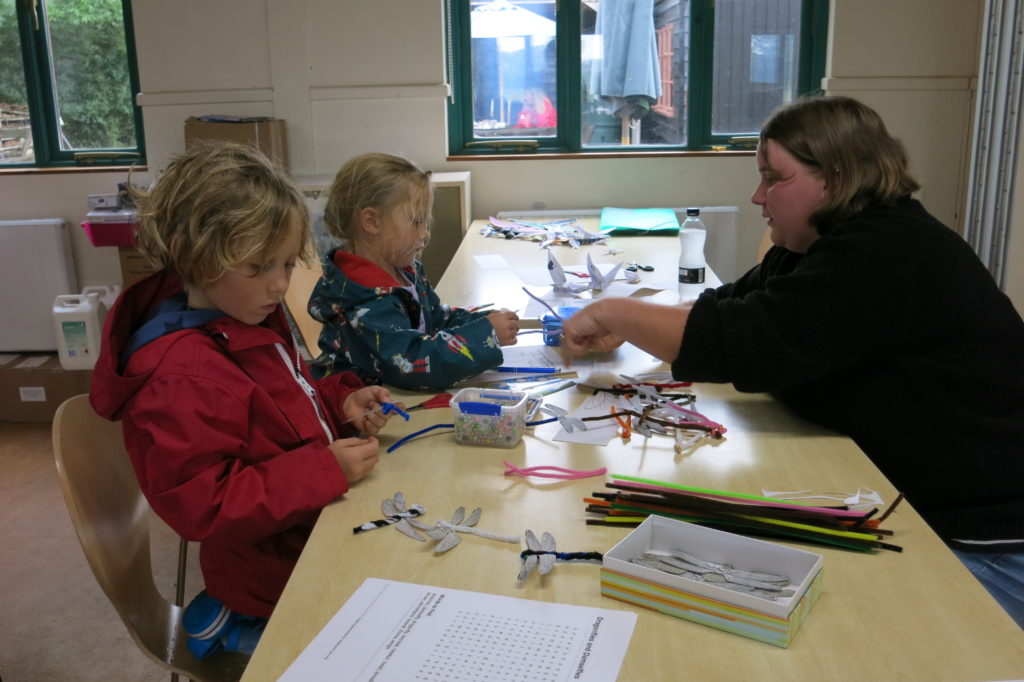 Dragonfly Day at Wicken Fen NT
26/07/2017
On Sunday 23rd July, the last day of Dragonfly Week, we held our annual Dragonfly Day at Wicken Fen NT. We struggled to find species on the wing, but since most of the day had either drizzle or heavier showers, who can blame them for hiding away. Hoping to have at least a few things to show our visitors, we sent volunteers out to collect larvae instead. They returned with a varied haul of Common Darter, Brown Hawker, Large Red and Azure Damselflies. Using a microscope and TV link, the larger of these larvae were later used to demonstrate the aquatic stage of the life-cycle and especially to show how they feed, as they were tempted with blood worms.
Outside, the first boat trip of the day started during a brief sunny spell and three species were seen within five minutes. They were Banded Demoiselle, Common Blue Damselfly and Emperor. The heavens then opened and we had to switch to bird and plant watching instead! Even a visit from BDS President Mike Dilger seemed doomed to failure, but then another sunny spell, slightly longer than the first, allowed us to add several Blue-tailed and Red-eyed Damselflies to the day's tally.
Just nine species put in an actual appearance during the day, but with children and adults alike producing a variety of hanging, balancing, coloured, pipe-cleaner and origami dragonflies in the Learning Centre, there were still plenty of 'dragonflies' to be seen!