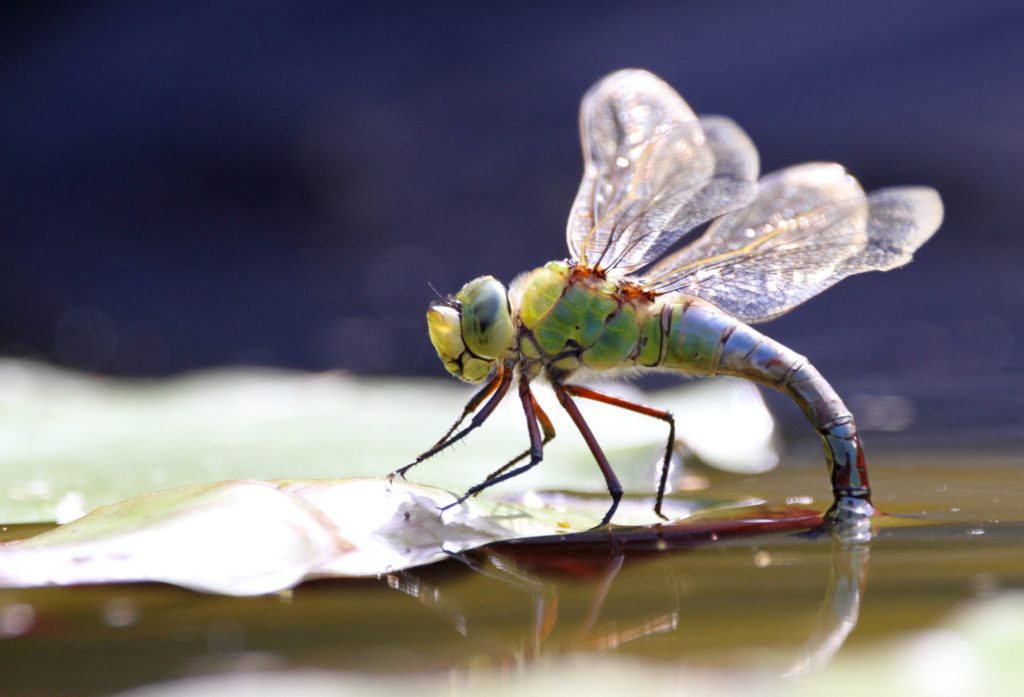 Clean Water for Wildlife
23/03/2016
Your can work this quick survey into your dragonfly recording trip and produce double the data for the same amount of effort!
Anyone can take part in this simple survey, developed by the Freshwater Habitats Trust, to assess the levels of nutrient pollution in your local pond, streams, rivers, ditches and canals. This survey will provide us with vital additional information on the state of dragonfly habitats across England and Wales.Sadly, it only takes a small amount of pollution to damage the most sensitive plants and species in a waterbody and instances of nutrient pollution are not uncommon. This survey aims to find those hidden gems in the landscape, as well as establishing the true extent of nutrient pollution.
With HLF funding, new, rapid water-testing kits have been developed which allows people to 'see' nutrient pollution for the first time, focussing on two of the most damaging: nitrates and phosphates.
Genevieve Dalley, Conservation Officer for the British Dragonfly Society, said: 'This survey is brilliantly simple and could have a huge impact on our knowledge of those sites we can be proud of and those which are of concern. Water quality affects dragonfly larvae greatly, with most species requiring high water quality to carry out their life-cycle. This quick and easy survey will enlighten our recorders as to the quality of survey sites in their local patch, and provide us with vital information nationally'.
For more information on the project and to request testing kits, visit the Freshwater Habitat Trusts website.
This community project currently runs in England and Wales only.
Photo right: Gordon Gray
Photo below: Freshwater Habitats Trust