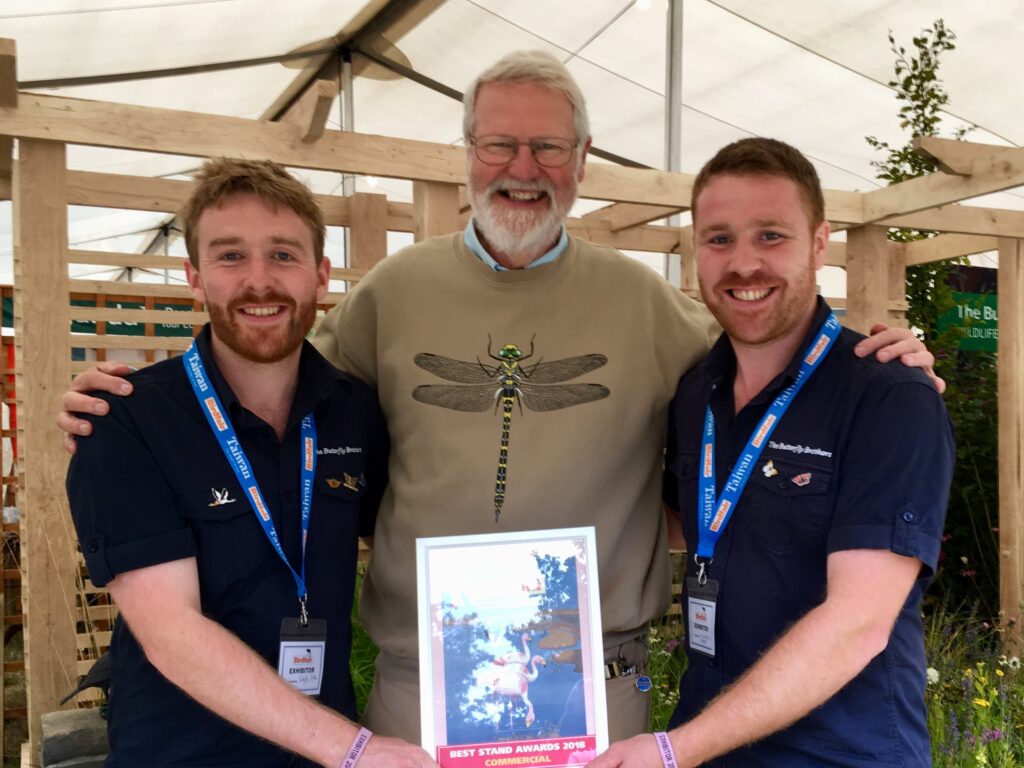 Butterfly Brothers Branch Out to Help Us Promote Dragonfly Conservation!
20/07/2019
We are SO delighted to be able to share some exciting news with you all – we have not one but two new ambassadors! Joel and Jim Ashton, you may know them as 'The Butterfly Brothers', have officially signed up as our charity ambassadors. They are experienced wildlife garden designers and have dedicated their lives to turning the nation's gardens into mini nature reserves. They are on a mission to get us all making homes for nature in whatever space we have available to us. They both love dragonflies and are currently installing pond number 68 into a client's garden as we speak.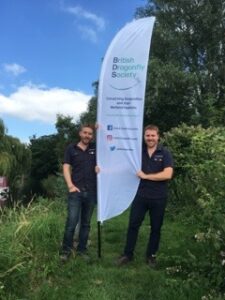 Joel said, "It is fantastic to have this association with the British Dragonfly Society. The sheer variety of dragonflies and damselflies that you can attract to a garden from installing a wildlife pond is incredible. To be able to work more closely with this small yet well run charity through the work we do, to create habitats for these amazing insects is truly wonderful."
Jim added, "We are delighted to be official ambassadors for the British Dragonfly Society and both love these insects. I personally have a vivid memory from our childhood home in Bourne, Lincolnshire, of seeing about 20 Common Darters lined up on the washing line in autumn. It was fantastic! That started a low rumbling of an interest in dragonflies that built over the years since.  We have just completed our 68th dragonfly pond and we love getting updates from garden owners about which dragonflies they see."
To keep up to date with all the wonderful work they do for wildlife you can 'like' them on Facebook, 'follow' them on Twitter and on Instagram too!
Pictured above with Ruary Mackenzie Dodds our Dragonfly Champion at Birdfair 2018, when they won a prize for their beautiful stand which featured a wildlife pond!