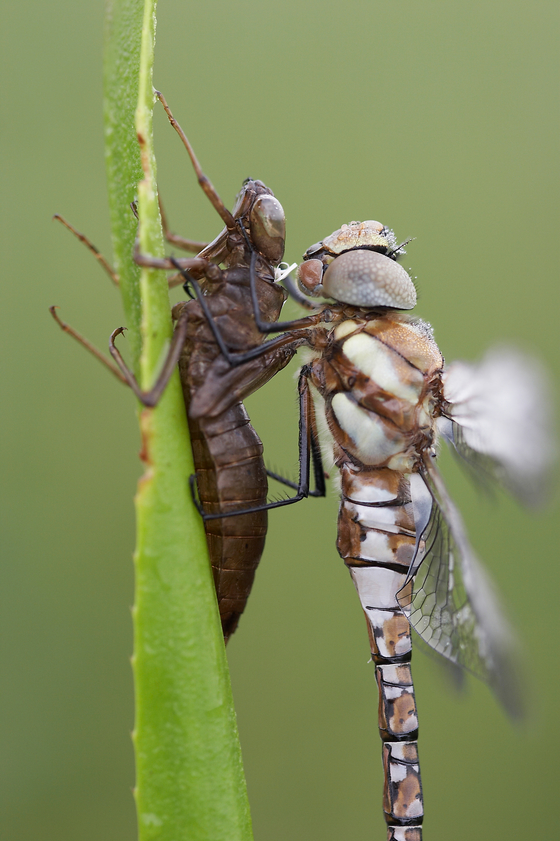 BDS Spring Meeting 2017
13/01/2017
The British Dragonfly Society held its Spring Meeting 2017 on Saturday 11th March at Green Hammerton Village Hall, Green Hammerton, York, YO26 8AE.
The BDS Spring Meeting is a fantastic opportunity to meet like- minded enthusiasts and get all your questions answered by our panel of experts. The meeting is free to attend and all are welcome.
The theme of the meeting is Dragonfly Recording. This is a great chance for our BDS County Dragonfly Recorders to swap news and ideas, and for all those interested in dragonfly recording to find out more about this fun and worthwhile activity. Whether you are a seasoned enthusiast or coming to dragonfly recording for the first time, you will find something of interest here.
The venue is accessible by public transport with trains running regularly from York to Hammerton station (12 minute journey). The Hall is a 25 minute walk from Hammerton station.
Click here for a full programe.
Photo: Migrant Hawker emerging © Christophe Brochard