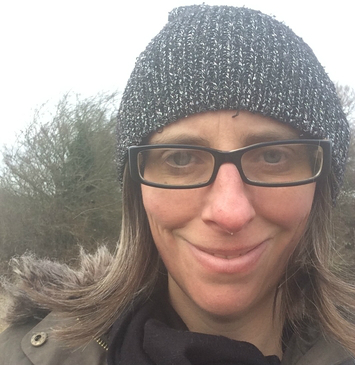 BDS Fundraiser
12/01/2017
The British Dragonfly Society is pleased to announce the addition of a new member to our team: fundraiser, Sarah Miller.
With the society and its ambitions growing from strength to strength, the BDS felt it was the right time to invest in a fundraiser, enabling us to secure the funds needed to support our work to conserve dragonflies and their wetland habitats.
The candidate chosen to take on this brilliant new role is Sarah Miller. Sarah has a varied background in fundraising, working for organisations including Greenpeace and the Big Issue Foundation, where she was Head of Fundraising for 5 years.
Sarah says: "I am really excited to be joining the team at BDS. I have always been interested in environmental and conservation issues and really enjoy spending time in the beautiful countryside. I live in a small village in East Sussex, with my husband, 3 children and a dog. We are fortunate to live within a conservation area, with woodland, fields, marshes, ponds and rivers to explore on our doorstep. We enjoy spotting all kinds of wildlife, but there is something very special about dragonflies and damselflies, and I am looking forward to learning more about these amazing species."
Genevieve Dalley, Conservation Officer for the British Dragonfly Society says: "This is a great development for the society. We have big ambitions to make a positive difference for dragonflies and their wetlands in the British Isles. We hope the addition of Sarah to the BDS team means we will now have the funding needed to support and develop the many interesting projects we have in the pipeline."
Click here to find out more about how you can fundraise for the British Dragonfly Society and do something positive for dragonflies.