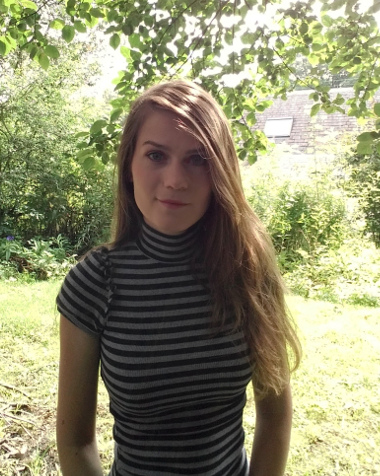 BDS Conservation Officer from September
21/08/2017
New Conservation Officer Eleanor Colver, our new Conservation Officer, started on 1st September. She'll work alongside Genevieve Dalley during handover, until Gen leaves us at the end of November.
Ellie says about herself " I feel so fortunate that I now have a job that allows me to work with fellow dragonfly enthusiasts across the country, as well as contribute to the conservation of some of Britain's most charismatic insects."
"Growing up next to the Peak District, I spent much of my childhood scrambling around the national park with nets and jars, attempting to catch insects. Since then my fascination with natural history has continued to strengthen, and this motivated me to undertake a BSc Zoology with Conservation (Bangor University) and an MSc Biodiversity and Conservation (Leeds University). After graduating, I spent a year wading around in RSPB wetland reserves as a Warden Intern, performing practical habitat management with volunteers. I also spent two seasons as the Langholm Moor Demonstration Project's Senior Research Assistant, monitoring upland wildlife. During this time I had the opportunity to observe Odonata in a range of habitats, and found that the more I learnt about their ecology the more I wanted to discover."