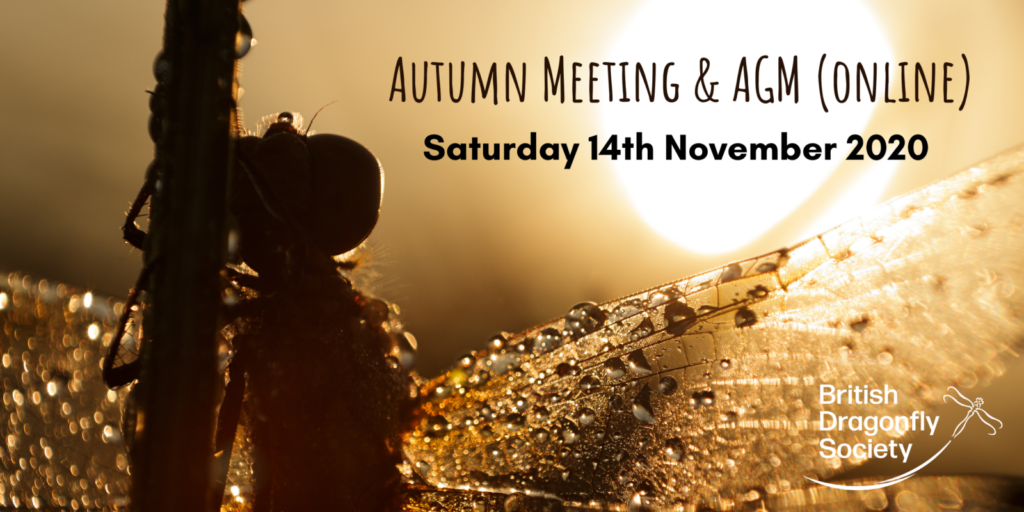 Autumn Meeting Speaker Focus
10/11/2020
Autumn Meeting Speakers Focus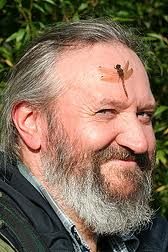 Dave Smallshire – Europe's Dragonflies. Dave is an eminent author, tour leader, County Dragonfly Recorder for Devon and long term member of our Dragonfly Conservation Group. He will share his wealth of experience with us, focused around the process of creating his latest book 'Europe's Dragonflies'.
Steve Thompson – Rewilding the Golf Course. Steve manages the John O'Gaunt golf course in Bedfordshire with wildlife in mind. He has been greenkeeping here for 30 years and won Conservation Greenkeeper of the Year in 2018. Connect with Steve on Linked In here, or email him here and find out more about his passion for rewilding golf courses here.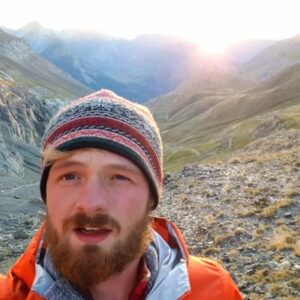 Will Hawkes – Dragonfly Migration. Will describes himself as a keen Welsh naturalist and is currently researching insect migration as a PhD at Exeter University. We look forward to hearing about his latest research trip to the valleys of the Pyrenees mountains. You can connect with Will on Twitter or Instagram.

KD Dijkstra – The Vagrant Emperor: 25 Years on the Dragonfly Trail. KD developed an interest in natural history as a child whilst living in Egypt. He made his first observations of dragonflies at 12 years of age, having to invent his own scientific names for them because he had no access to literature. He has since devoted his life to the study of dragonflies, mainly in Africa, and won awards from the World Dragonfly Association. We cannot wait to hear about his varied and fascinating work. Connect with KD on Twitter or via his website here.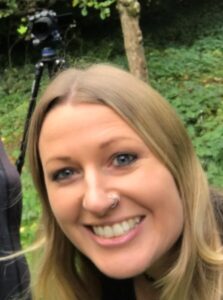 Laura Turner – Wildlife Garden Project.  Laura is a professional film maker and editor by day and set up the Wildlife Garden Project in her spare time. The Wildlife Garden Project aims to equip everyone with the information and inspiration to create their own little wildlife haven wherever they are. Information is free and easily accessible via video interviews with experts and 'how to' guides on the website here. You can find the project on YouTube, Twitter, Facebook and Instagram.
Jack Perks – Underwater Filmmaker. Jack describes himself as a 'fish twitcher' as his mission is to make fish and other freshwater life as popular as birds. He is an accomplished film maker and you may have spotted him in a wetsuit on BBC Countryfile and Springwatch over the last few years. He has a passion for all things aquatic and we look forward to watching some clips and hearing about why he loves underwater life so much. Take a look at his work on his website, Twitter, Facebook and Instagram.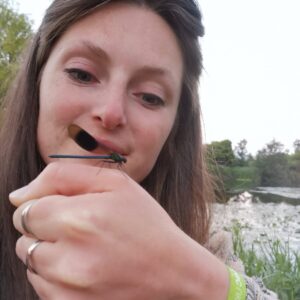 Lucy Lapwing – BDS Outreach Volunteer and top science communicator. Lucy happily describes herself as a 'nature nerd' and has built up a superb reputation as a passionate and talented communicator. You may have seen her work on BBC Springwatch online and the Self-Isolating Bird Club along with RSPB social media channels. Excellent visual story telling and jargon busting communication style has earned Lucy a big following online and we are so proud to have her on Team Dragonfly too. Connect with Lucy on Twitter and Instagram for fun, fact-filled content about every nook and cranny of the natural world.
What a fantastic and varied line-up of speakers! We can't wait to hear all of their talks on Saturday November 14th. Don't forget to book your free ticket here so that you don't miss out.