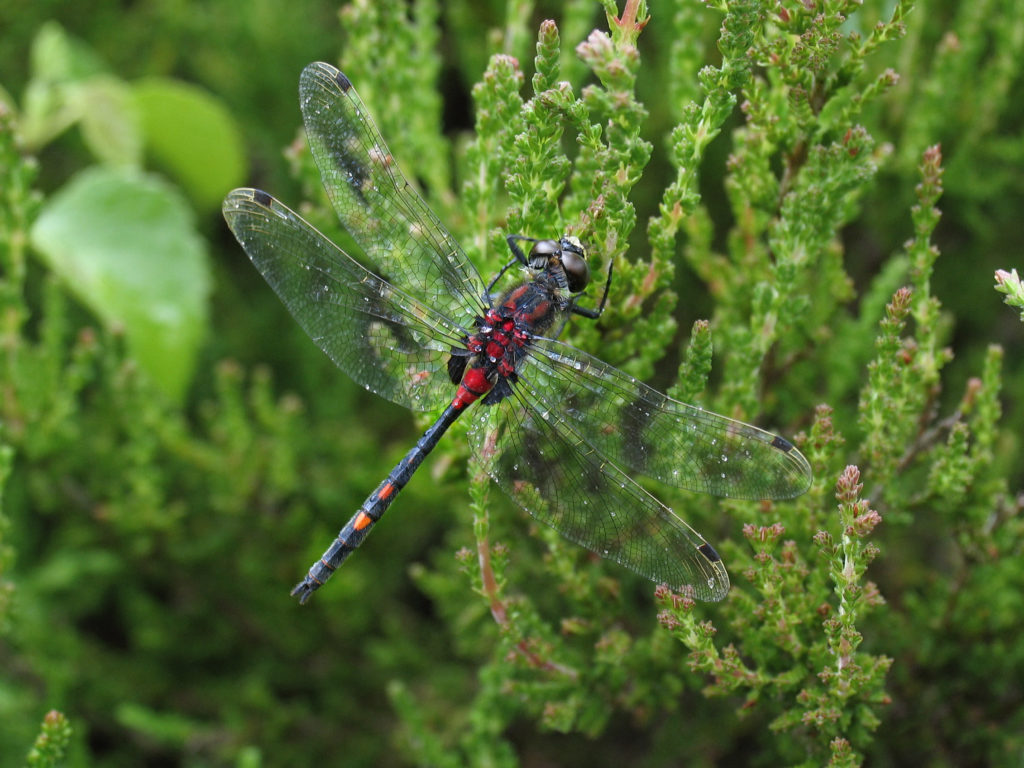 An update from Foulshaw Moss: white-faced darter re-introduction success continues
30/08/2016
An update from Foulshaw Moss:
White-faced Darter re-introduced population grows
A collaborative project between the BDS and Cumbria Wildlife Trust has seen the successful re-introduction of the White-faced Darter to Foulshaw Moss. The project began in 2008, with translocations beginning in 2010 and ending in 2014. Monitoring of the site continues to this day and the results from 2016 have revealed the best year yet, with around 2000 individual exuviae (larval skin casts) counted – a testament to the success of this novel project!
The White-faced Darter is an endangered species in England, being found in only a few scattered site which feature the acidic bog pools, together with floating bog moss (Sphagnum), the little dragonfly requires. By 2005, only three White-faced Darter sites had survived in England, prompting the re-introduction project at Foulshaw Moss.
Mature larvae and eggs were collected from a healthy donor site near Carlisle and translocated to suitable habitat at Foulshaw Moss. Monitoring of the donor site ensured that the population there remained healthy despite its role in providing White-faced Darter to Foulshaw. This project relied heavily on the efforts of volunteers from both the British Dragonfly Society and Cumbria Wildlife Trust to monitor both the donor and receiver sites. It was the first of its kind for the White-faced Darter and has lead to the inception of another similar reintroduction at Delamere Forest, Cheshire.
The figures coming in from 2016 are very positive. In 2015, well over 1000 exuviae were counted. The near doubling of this number for 2016 represent good signs that there is now a strong, self-sustaining population of White-faced Darter at Foulshaw Moss once more.
Get Involved
It is easy to contribute to this project and your help will allow us to continue following the progress of this valuable population. Visit Foulshaw Moss during the White-faced Darter flight season (June – early July) and send us any records you collect of the species on your trip. Record where you see them (with a grid reference) along with the date and the number of individuals you saw. If you see any behaviour, such as mating or egg‐laying, add that to your record to increase its value.The boardwalk on a sunny day offers the best prospects of views of this species. If you visited Foulshaw during 2016 and are still to submit your records of White-faced Darter, visit our 'Submit Records' page ot find out how to now.
Click here for more information on the White-faced Darter. For an informative clip on the species, the 'Bugs' episode of 'Born to Be Wild' on BBC iPlayer features a section on the species (UK only).
photo: a male Wihte-faced Darter: David Kitching